Happen To Be A Sales & Explorer Who Loves Travelling?Join our world-class travel photography business!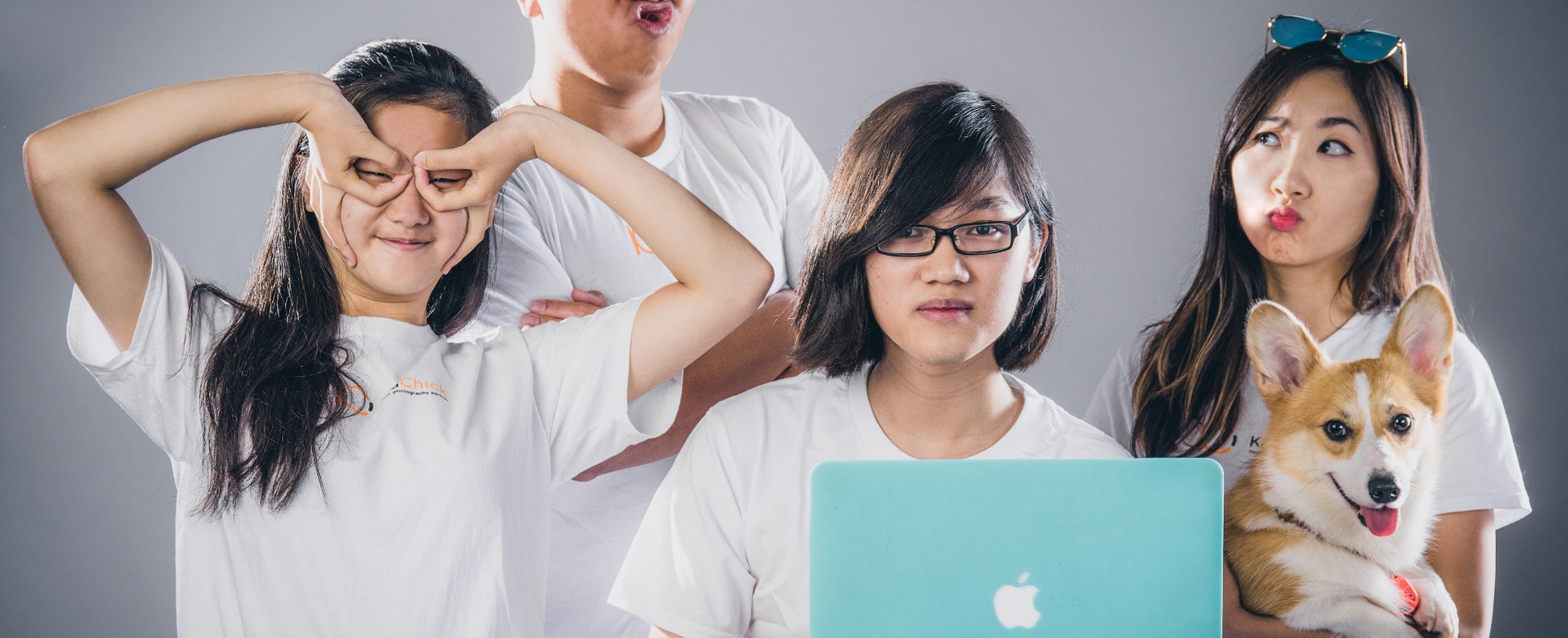 KaChick is an on-demand, location-enabled mobile app that connects photographers with customers anytime, anywhere, for anything. It aspires to consolidate the scattered global photographic service industry by offering an all-in-one solution to customers and photographers.
The world now, more than ever, is about visual and pictures. However, photography is not only a simple affair: with commercial soughts, we want to capture the soul and spirit of the organization; with personal life, we want an authentic recording of emotions and relationships. Photography is no longer a simple push of a button.
KaChick's story starts with its Co-Founders' needs to solve their personal problems.
Every time Larry travels with his family, he automatically assumes the role of a cameraman and is regularly left out of photos himself. Alternatively, he asks for assistance from passersby or uses a selfie-stick. In any ways, the existing approach does not satisfy his needs for quality photos that capture memories of the family - his family.
Switching to his partner, Peggy. After her own wedding, Peggy realized how ridiculously troublesome and expensive it is to find and book a professional wedding photographer that is to her requirement and liking on style.
These examples are only the tip of the iceberg. The global photographic service market is worth over USD 35 billion and continues to grow. However, existing ways for finding a suitable photographer - painful, time consuming and inefficient - has much to be desired. Now, people rely on referrals from friends, or search on Google, Facebook and Instagram. After getting a photographer contact, they will then communicate using various tools such as Whatsapp, Line, KaKao Talk and Facebook Messenger for prices, availability or other requirements. For payments, it is again another story.
Currently, there are over 50 million photographers who either have DSLR or mirrorless cameras in the world, not to mention those who use their phones to take amazing photos. With advancing cameras embedded, some of the photographers are already using iPhones to do businesses, i.e. iPhoneography. Nonetheless, the problem is that they cannot be discovered easily at the right place, at the right time. Underutilized resources, i.e. time, skills and equipment, are not efficiently distributed.
Building on these insights, KaChick is created with the vision of solving all these pain points on both sides of the business in the existing photographic service market. It strives to become the go-to platform where customers and photographers interact and benefit mutually. With KaChick, we are opening new doors on both ends, for amateur photographers to get clients, who would otherwise not consider hiring a photographer because pro-s are difficult to source and expensive to hire. Ultimately, people can have their moments or business captured in an easy and affordable way, with satisfactory quality. We are thus creating value to both sides and make the markets bigger but not mere transferring as we chart into the blue ocean.
Currently, people associate booking a photographer with "time consuming," "expensive," and reserved for "big occasions." With KaChick, customers can book a photographer in 3 steps: Search, Negotiate, Pay. Customers can find not only professional full-time photographers but also talented amateur. KaChick is an advocate for photographers to utilize their skills and share unique angles while earning the income to sustain their dreams.
The right candidate will excel in creative, fast-paced, high-growth environments, and thrives on the personal and professional satisfaction of being on a winning team. KaChick values self-starters and provide maximum flexibility to support your needs to grow. We and our various business partners will along the way provide mentorship for feedback and guidance. You will learn a lot about real-life business implications from the process.
Successful candidate with proven quality of execution and contributions may be offered negotiable equity stakes.
If you have an outgoing personality and love to challenge yourself by standing in the front-line of growing a business, you might well be the missing piece we are looking for!
Requirements
* 1-2 years of experience in sales or business development
* Experience with the Google Drive suite, MS Word and Excel
*Proactive and extroverted personality
* Flexibility to work in a fast-paced environment
* Strong communication skills and ability to think creatively and independently about a variety of challenges whilst working as part of a team
* Passion for the startup world and an eagerness to connect with an international audience
* Photographer lover preferred
Languages Required
* Excellent proficiency in spoken and written English
* Proficiency in Chinese preferred
* Proficiency in other language(s) advantageous
Basic info
Looking for
Business Development Executive
Job type
Full-time
Company info
Founded on
January, 2017
Industries
IT (Internet/Mobile) / Entertainment / Leisure